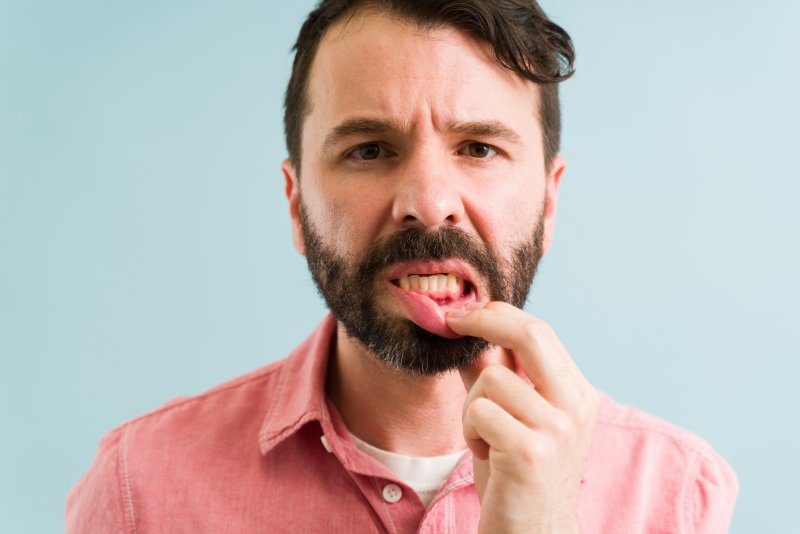 You may think September doesn't host many exciting occasions. If so, that's unsurprising; most people just equate it with Labor Day and 9/11. However, September is actually Gum Care Month – a time to remember that gums need frequent looking after. You should spend it learning new ways to protect the pink tissues. Luckily, your local Midlothian dentist can help you with that task. Learn these interesting gum disease facts to keep your smile safe this month.
It Affects Half of All U.S. Adults
Perhaps you know that gum disease is a common condition. Still, chances are you don't grasp the full extent of its (genuinely wide) spread.
When you look at the research, the picture painted is grim. The Centers for Disease Control & Prevention (CDC) found that roughly half of U.S. adults over 30 have some form of gum disease. In fact, some researchers believe those numbers are a low estimate. More than 80% of the U.S. adult population could have gum disease.
It's Actually Contagious
When you imagine contagious diseases, things like cold or flu bugs may come to mind. Truthfully, though, gum disease is also a key example. You could easily spread it to others if you aren't careful.
It all comes down to how you interact with friends and family. If you share food and drinks, you may pass the infecting bacteria to someone else. Even "double dipping" in a shared bowl can hasten the spread. So, be aware of your and your family's habits when dealing with gum disease.
It's Linked to More "Serious" Diseases
As bad as gum disease is, it's easy to assume it won't end your life. Even so, the truth is that the condition is linked to more "serious" and life-threatening diseases.
The latest scientific studies support this fact. For instance, it's now known that gum infection bacteria can lead to heart disease. Similarly, German researchers found in a 2004 study that gum disease increases one's risk of a stroke.
It Can Be Hereditary
To be clear, gum disease's main cause is poor oral hygiene. It usually occurs when patients fail to brush their teeth and gums properly. That said, genetics can influence your vulnerability to the disease.
The American Academy of Periodontology made this latter conclusion. More specifically, the group's researchers found that patients with certain gene variants were at higher risk of gum infection. That means gum disease genuinely can "run in the family," so to speak.
By learning such interesting gum disease facts, you can better protect your gums from harm. So, memorize them for this year's Gum Care Month!
About the Practice
Marvel Dental is based in Midlothian, TX. Led by its four amazing dentists, our practice offers effective and straightforward dental care. We thus perform preventive, cosmetic, and restorative services, as well as emergency dental treatments. Our team is also a certified provider of Invisalign clear aligners and SureSmile braces. For more information or to book a visit, reach us on our website or by phone at (682)-772-3072.