Rebuild Damaged Teeth with Dental Crowns & Bridges in Midlothian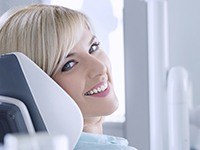 Whether you have a large cavity, suffered dental trauma, or a tooth has gone missing altogether, crowns and bridges can offer a lifelike restoration to make those problems seemingly disappear. Our dentists have literally used these treatments to repair thousands of smiles over the course of their careers, and they can do the exact same for you. If you have a smile that is hurting, know that its days are numbered! To come get the care you need, be sure to contact Marvel Dental in Midlothian today.
WHAT IS A DENTAL CROWN?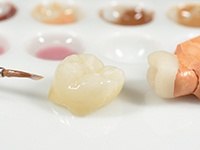 A dental crown is a tooth-shaped restoration that is designed to fit snugly over the top of a damaged tooth, and it's sometimes called a "cap." With one, our dentists can give a tooth its original strength and appearance back at the same time.
We typically uses them to:
Repair a large cavity
Fix a broken tooth
Hold Together a tooth weakened tooth
Cosmetically enhance an oddly-shaped tooth
Help align the teeth to balance the bite
Restore a Dental Implant
What is a Dental Bridge?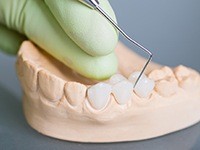 With a dental bridge, the dentist can replace either one or a few teeth missing in a row. After placing two dental crowns on the teeth surrounding the gap in a patient's smile, these are attached to prosthetic teeth to fill it. If a patient doesn't have enough healthy teeth to support a bridge, one can also be made using dental implants.
In either case, both of these restorations take about two appointments to design, fabricate, and place, and the end result will look completely natural thanks to the use of dental porcelain. To learn more about your restorative options and which one may be right for you, contact us today.