Dental Insurance – Midlothian, TX
Making Dentistry Services Affordable for You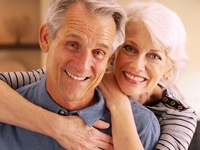 Dental work isn't always affordable, and at Marvel Dental, we know that for some patients, it may come down to deciding between a dental crown or groceries. We never want our patients to forgo treatment, which is why we are "insurance-friendly" and are in-network providers for all major PPO plans. But even if you don't have insurance, there is the option to apply for CareCredit, which is a third-party financier who offers low-to-no interest payment plans to help you manage your treatment costs.
Dental insurance is one of the best ways to keep your costs low and your oral health in great shape. If at any point, you are unsure how your insurance policy works, don't be afraid to talk to one of our Marvel Dental team members who will be happy to assist you.
How Dental Insurance Works
No matter the dental plan, you can expect to pay a monthly premium for access to your coverage. Within your plan, you have what is called a deductible that you must meet before you can receive full access to all your available benefits. You also have an annual maximum that you must keep in mind when agreeing to treatments, as this is the designated amount your dental insurance company agrees to pay each year. Anything over that amount is your responsibility.
While every policy is different, you can expect most companies to offer a similar format for coverage:
100% preventive care covered
70-80% minor restorative care covered
50% major restorative care covered
What is the Difference Between Dental and Medical Insurance?
Dental insurance is designed for prevention, which is one of the reasons you will find that most policies cover most, if not all, preventive services (i.e. checkups and cleanings, X-rays). Medical insurance focuses on treating existing problems and emergency situations.
Whether it is your tooth, gums, or other soft tissues, problems that arise in the mouth don't typically go away on their own. While many patients opt to forgo treatment because of lack of coverage or funds, additional damage can occur, leading to more money spent as a result.
With dental insurance, you can avoid these serious problems from the start. Seeking preventive care will not only keep your oral health on track but your out-of-pocket costs low.
In-Network vs. Out of Network
When it comes to affordability and high-quality service, there's no better place than Marvel Dental. Accepting a variety of insurance plans, we want to help you keep more money in your pocket. By helping you better understand your individual plan and how to maximize your coverage, you can feel confident when making decisions about your dental care.
In-Network Coverage
As an in-network provider for the companies listed below, you are guaranteed the best price for the highest quality of service. At Marvel Dental, we negotiate our rates with each insurance provider to help you get the maximum amount of savings each time a service is provided.
The following is a list of in-network dental insurance companies:
MetLife
Blue Cross Blue Shield
United Health Care
We also work with many other insurance plans, so if you don't see your plan listed, please call and ask our team how we can help you maximize your dental insurance.
Out of Network
Should you decide to see an out-of-network dentist, it may be possible to receive many of the same benefits. While we accept all major PPO dental plans, we will be happy to take care of any paperwork or claims for you whether we are considered in-network or out-of-network. This will ensure you get the most out of your benefits every time.