Stay Problem-Free with Preventive Dentistry in Midlothian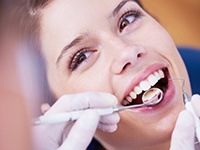 Prevention is a big part of our approach here at Marvel Dental, because the best kind of dental problem is one that never develops in the first place! With biannual checkups, cleanings, and useful tips from our hygiene staff, we'll help you and all of your loved ones achieve the kind of smiles that never need a second thought. If it's time for you or your child's next checkup, be sure to give us a call today!
Children's Dentistry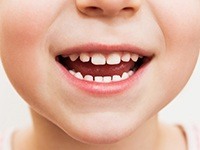 Taking care of Midlothian's littlest smiles is one of the most rewarding things we do. The road to optimal oral health and a strong smile starts at an early age, which is why we're happy to provide the welcoming environment and specialized services that young children need. Bringing your child to Marvel Dental allows the dentist to catch and treat small problems before they can become serious as well as help prevent ones that might develop in the future.
Nightguards for TMJ/Bruxism Therapy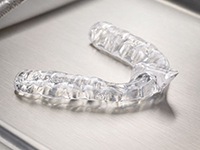 According to research, about 1 in 3 people unconsciously grind their teeth while they sleep, which is a condition called bruxism. Left untreated, this can wear down the teeth, cause them to break, and even strain the sensitive jaw joint (known as the TMJ). Thankfully, this sneaky problem is easy to handle with something called a nightguard. This is a small, custom-made mouthpiece that is worn to bed, and it protects the teeth by placing a physical barrier between them to prevent any grinding and clenching at night.
Periodontal Therapy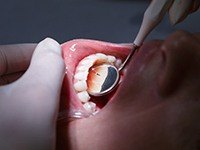 Periodontal therapy is designed to treat periodontal disease, which you probably know as gum disease. This common bacterial infection is the most prominent dental problem in the world, and at Marvel Dental, we have a variety of treatments designed to detect and eradicate it as quickly as possible.
Learn More About Periodontal Therapy
Athletic Sportsguards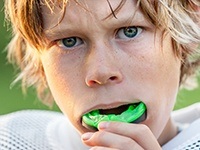 Did you know that about 40% of all dental injuries are sports-related? That's true for adults and children alike! If you have a little athlete at home, or if you regularly participate in sports yourself, let Marvel Dental keep your smile protected by providing a custom-made mouthguard. Our mouthguards are specially-designed to fit over each individual's teeth, making them much more comfortable and stronger than anything you can buy off of store shelves or online.