About Marvel Dental of Midlothian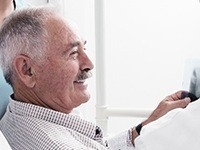 The team at Marvel Dental has years of experience practicing all facets of dentistry and the latest technology at our disposal, but what really makes our practice special is our overall philosophy.
We strive to make going to the dentist and getting a healthy, beautiful smile as easy and straightforward as possible. That's why we offer the families of Midlothian a truly comprehensive array of services that will save them from having to run between different offices to get everything they need. It's also why we have such flexible payment options to help everyone's care fit easily into their budget. Starting at your first appointment, you'll know that we're different in the best possible way, and we can't wait to see what we can do for your smile. To schedule a visit, contact us today.