Midlothian's Emergency Dentist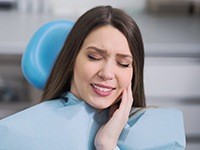 Dental emergencies, just like all others, only seem to occur at the worst possible times. Pretty much no one can anticipate a knocked out tooth or broken crown ruining their day! In any case, when the unexpected happens to somebody's smile, seeking out prompt and professional attention is essential to preventing the problem from becoming much worse. For the people of Midlothian, getting the emergency treatment they need involves one simple step: call Marvel Dental.
When you contact our office with an emergency, we'll immediately spring into action. We'll help you get the situation under control, offer first-aid tips, and even provide same-day care if necessary. We're always willing to move our schedule around so we can see emergency patients as quickly as possible.
When they get to our office, our primary goal is to simply relieve their pain. From there, we'll try to provide a more permanent solution if time allows. If not, we'll be sure to schedule a quick follow-up appointment. Overall, our goal is to never leave anyone waiting in pain, which is why we can be trusted to act fast in emergency situations.
Call Us In Case of the Following Dental Emergencies: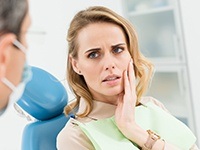 Knocked out teeth
Partially dislodged teeth
Chipped, cracked, or broken teeth
Severe toothache
Object stuck between the teeth
Damaged or lost dental work (fillings, crowns, bridges, dentures, dental implants)
Injury to the lips, gums, or jaw
Pain or swelling in the face
Even if you are unsure whether or not your situation qualifies as an emergency, go ahead and give us a call, and we'll be happy to let you know what you should do next. However, if you believe someone has suffered a broken bone, or if they are bleeding for more than 10 minutes, be sure to head straight to your closest emergency room first.
Dental emergencies can certainly be stressful, but remember that you have Marvel Dental on your side! Give us a call as quickly as you can, and we'll turn your emergency into a distant (if unpleasant) memory as soon as we can!