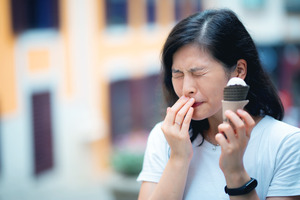 When planning your summer vacation, you probably want to focus on all the fun things you're going to do once you reach your destination instead of worrying about your oral health. However, the fact of the matter is that when you're out of town and away from your regular dentist, you need to be as prepared as possible to deal with any dental emergencies that come up. Here are some tips for dealing with urgent dental issues during your summer vacation.
Pack a Dental Emergency Kit
By making sure you have a well-equipped dental emergency kit on hand, you'll be well-equipped to give yourself any necessary first aid during a variety of dental emergencies. Your kit should include the following essentials:
Gauze to stop any bleeding.
Clean gloves in case you have to reach into your mouth.
A dental mirror to help you check for damage in spots that would normally be hard to see.
A small container and saline solution for storing knocked-out teeth.
Temporary dental cement to cover damaged areas or to hold a crown in place.
Dental floss for removing anything stuck between your teeth.
Ibuprofen and other over-the-counter medications that can relieve oral pain.
Find a Local Dentist You Can Turn to If an Emergency Strikes
Of course, there's only so much you can do on your own to resolve a dental emergency; you need to be treated by a professional as soon as possible. As such, if you travel to another town or city for your vacation, one of the first things you should do is look up some of the local dentists. Try to find a practice that accepts your dental insurance plan and offers emergency care for non-regular patients.
If you do end up seeing an emergency dentist during your vacation, be sure to let them know who your regular dentist is. This is to ensure that they will have access to any records they might need for your treatment.
If No Dentist Is Available, Head to an Emergency Room
If you're unable to find a dentist nearby, your next best option is to go to an emergency room. They might be able to help address certain oral health issues; for instance, if you have a severe toothache caused by infection, they may prescribe antibiotics and look for ways to relieve your pain. Additionally, they can help you get in touch with a dentist who can provide the care you need.
Are you truly ready to deal with a dental emergency this summer should the need arise? If you're not sure, get in touch with your dentist to see if there are any other steps that they might recommend taking.
About the Practice
At Marvel Dental, we follow a very simple philosophy: we want to make it as easy as possible for our patients to live their lives with dazzling, healthy grins. We offer a wide range of dental services, including emergency care when necessary. To schedule a consultation at our Midlothian office, visit our website or call (682) 772-3072.