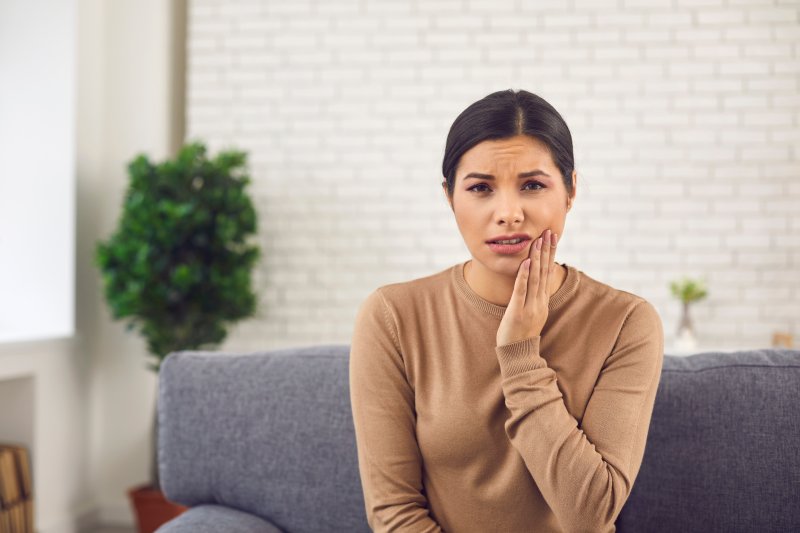 While it's normal for the body to change over time, your teeth should ideally stay in place. But what happens if you notice them shifting into new positions? It's entirely possible for that to happen and there are many reasons why that may occur. Tooth movement is often a sign of trouble and can lead to greater complications if left untreated. Read on to learn what causes shifting teeth and how your dentist in Midlothian can help.
What Causes Shifting Teeth?
There are several reasons why your teeth may shift over time. Some of those include:
Aging
Over time, your jawbone and ligaments will age with the rest of your body. As the tissues and fibers compromising the jaw weakens, your teeth can become loose, shifting your bite. It's worth noting that aging facial features can also affect the teeth. Because the lips contract as you get older, they'll apply pressure on the exterior of the bite and push your teeth inward.
Teeth Grinding
Chronic teeth grinding (also known as bruxism) can move your pearly whites through force and wear. It's a typical stress response that usually happens while you sleep. Studies show that an estimated 10% of the population grinds their teeth, leading to unexplained shifts in the bite. This poor habit can also cause enamel reduction and change the shape of the teeth.
Periodontal Disease
Gum disease can destroy the soft oral tissues and the jawbone, leading to tooth movement. If left untreated, periodontitis can spread to surrounding tissues. As a result, your teeth will be unable to stay firmly in place because they lack support.
Tooth Loss
Missing teeth can cause adjacent or opposite teeth to move towards the gap. That happens because the remaining teeth will naturally shift to fill the space that's left. Damaged teeth can also affect bite alignment.
How Your Dentist Can Help
The good news is there are several treatments that can remedy your shifting teeth, such as:
Veneers: These ultra-thin sheaths of dental-grade porcelain are often used to hide discoloration, chips, stains, cracks, gaps, and misalignment.
Invisalign: The clear aligners can discreetly and comfortably move your teeth into proper alignment. You don't have to worry about dealing with metal wires or brackets!
If you have shifting teeth, ask your dentist about treatment to prevent further movement. With their help, you can get your smile back on the right track!
About the Practice
At Marvel Dental, we strive to make every dental visit as easy, comfortable, and straightforward as possible. Our practice is happy to offer truly comprehensive services that'll help you maintain a beautiful, healthy smile for years to come. If you are seeking treatment for shifting teeth, don't hesitate to reach out. You can make an appointment via our website or call (682) 772-3072.