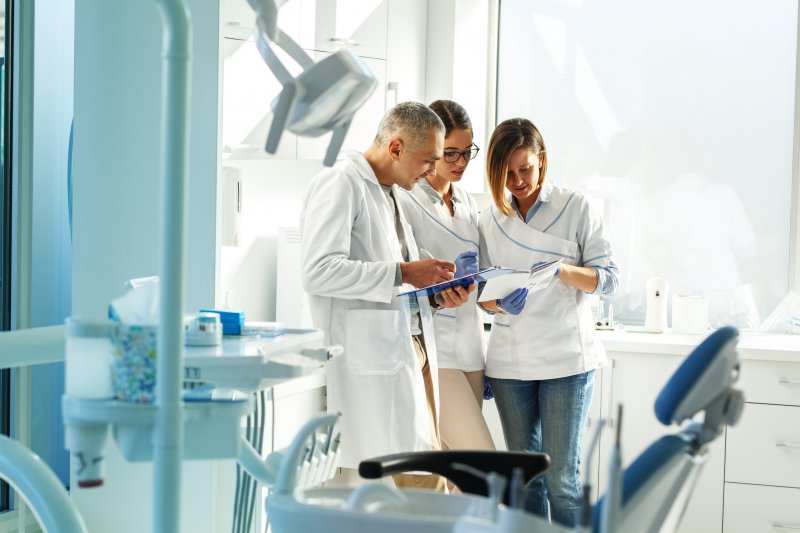 Technology is changing every single day. Just take a second to think about how different things were just 10 years ago. It is difficult to imagine what the world will look like as we go forward into the future. In dentistry, technology and techniques are constantly evolving so patients can receive the best possible care with lasting results. Read on to learn more from a dentist in Midlothian about the trends you can expect to emerge in the next decade.
Artificial Intelligence
AI technology has come a long way in our lifetimes. We can only expect it to become more complex and useful in dentistry going forward. Ultimately, you can expect to see AI review x-rays and scans, crown margins, and establish aligners more accurately. This means better care for you and more time saved for your dental team.
Teledentistry
Many dentists throughout the world are already exploring teledentistry and what it can offer. However, it is expected to become much more popular in the future. Dental providers will be expanding outside of their normal office spaces and will be able to work with patients more often. When you visit the dentist for cleanings and checkups, it will be easier to schedule. Patients will have more opportunities to get the care that they are looking for.
Payment Models
Because businesses and practices are evolving, you will see a difference in the way patients are able to pay for their treatment. Dentists will be finding new ways to offer bookings, payments, and preauthorization for their patients. Dental is become integrated into systematic healthcare systems online, and it was become easier to track dental data. Payments will become more transparent than ever before, therefore allowing for additional security.
Additional Hygienist Responsibilities
As other areas of dentistry grow, so will the responsibilities of hygienists. Depending on your state, the overall supervision laws may broaden, allowing for hygienists to focus more on restorative, diagnostic, and preventive care so dentists can spend more time working on more complex and specialty procedures.
Group Dentistry
Many people don't know how to maximize their benefits. There are so many different plans and providers out there, so it can get kind of confusing and complicated. In the next ten years, dental offices are planning to join together in order to provide more affordable services and standardized systems for patients. Dentists will even have more chances to experience additional training opportunities.
Ten years seems far away, but 2031 will be here before you know it. There are plenty of things to look forward to in the field of dentistry. Things are becoming more advanced than ever!
About the Author
Dr. Jay Oza earned his dental doctorate from New York University and is committed to taking continuing education courses in order to stay on top of the latest advancements in the dental field. Currently, he is a proud member of the American Dental Association, Texas Dental Association, and Fort Worth Dental Society. To learn more about dental technology or to schedule an appointment, visit his website or call (682) 772-3072.