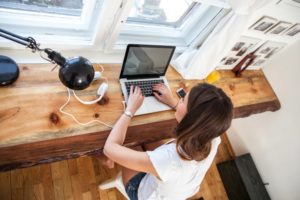 Finding a dentist is not always a smooth process, but it shouldn't be difficult either. It's easy to jump online or ask others where a quality dentist in Midlothian works, but finding one that meets your unique needs is what's most important. To avoid the headache of switching from dentist to dentist, try to keep these four questions in mind during your search. Your search will be easier and more effective as a result.
What Are Your Needs?
It doesn't matter how many dentists you visit if you can't confirm what your needs are first. To start, ask yourself if you will only visit a dentist with specific services. These could include cosmetic treatments like all-ceramic restorations or porcelain veneers. Alternatively, you may need family or pediatric services that cater to other family members.
You'll also want to confirm if you're able to meet their regular working hours. If getting scheduled for routine visits is nearly impossible, they aren't worth visiting at all. If getting to the office is incredibly difficult, you'll want to consider that as well. Make sure you have an established minimum distance and time set aside for dental visits.
Who Should I Ask for Recommendations?
The best people to ask include those closest to you and those you trust. These include family members and friends who also utilize dental services in the area you're seeking because they can give the most accurate description of their overall experience.
Family members and friends have firsthand accounts not just of the office itself, but the way the dentist handles themselves in front of patients. This include whether they're capable of providing comprehensive care rather than a "drill and fill" approach. You'll also want to consider credible reviews online, typically through the practice's social media channels. These should be easy to find, especially if the practice has many positive reviews.
What is There Office Like?
The best way to learn about a practice is to visit it in person. Dentists invite prospective patients all the time so they can get comfortable meeting the dentist, introducing family members that would also become patients, and learning about the technology available.
It also gives you the chance to see how efficient they are at getting patients in and out. Take note of how long people wait once they come in. See how the front desk operates and whether they're able to answer your questions prior to the consultation.
Are They Practicing Bad Dentistry?
If you notice your dentist doing any of the following, either before or after you've chosen them as your dentist, it may be time to find someone else:
Disorganized office space or operatory
Incredibly long wait times
Constantly pushes upsells
Overtreats you (i.e. unnecessary fillings or other restorations)
Doesn't listen to your needs
With these tips in mind, you'll be better equipped to make the right decision the first time. Just make sure to schedule an appointment after you've found the right one!
About the Author
Dr. Jay Oza attended the New York University's dental school to obtain his dental degree. Today, he actively participates in continuing education courses to stay updated on the latest advancements in dentistry and provide them to patients. To learn more about his practice, you can contact him through his website.