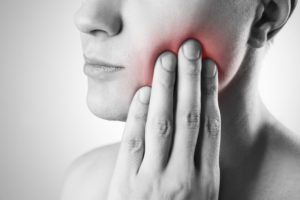 According to the American Dental Association, people should be visiting the dentist at least twice a year. If it's been longer than six months since your last visit, consider taking a moment to learn why routine visits are so important! They aren't only for keeping your teeth clean or getting them whitened when you have an event coming up.
Visiting the dentist in Midlothian is your opportunity to prevent dental disease before it does significant damage!
Neglecting Visits Leads to Painful Treatments Later
Preventive care is the best way to stop issues from appearing later, including gum disease, tooth decay, and oral cancer. By visiting the dentist regularly, you can confirm that your at-home care is sufficient, that no other problems are present, and that your mouth is free of disease. Waiting until an emergency appears will only cause more suffering as a result.
Consider this: preventive visits typically consist of X-rays, an oral exam, and a thorough cleaning. These often take no more than an hour to complete and are virtually painless. Compare that to extensive restorative treatments like fillings, root canals, oral surgery, implants, and deep cleanings. These treatments typically come with long periods of aftercare and possible discomfort during treatment.
The good news is they are easily preventable when you visit regularly.
A Higher Cost for Dental Care Overall
It's common for people to skip dental visits because they want to save money, but are the savings really worth the risk? Preventive visits are the cheapest dental care you can buy and carry extremely good value considering what they help you avoid. What's even worse is the longer you wait, the more damage disease will do to your mouth.
According to data from the NDAS Comprehensive Report and Careington Care 500, prices for restorative treatments are easily 10 and even 20 times higher than preventive dental visits. If you want to save money in the long-term as well as discomfort, preventive visits are the way to do so.
Less Time at Home and More in the Dental Chair
If you dislike going to the dentist already, skipping visits will only increase the chances that you'll have to go more often. Visiting twice a year is much better than skipping a few years of visits, which will likely result in visiting three or four times a year due to needing restorative treatments. This is often the case when performing deep cleanings or having restorations placed.
More visits only means less time away from your family, workplace, and a higher chance of experiencing dental emergencies during inconvenient times, including the middle of the night. Instead of waiting for the worst case scenario, schedule your routine visits to stay proactive!
About the Author
Dr. Jay Oza earned his dental degree from New York University's dental school and is currently a member of the ADA. He also participates in many continuing education courses to stay ahead of the latest advances in dentistry. This allows him to provide the highest level of care possible. To learn more about his practice, you can contact him through his website.