Orthodontist– Midlothian, TX
Meet Dr. Dipak Chudasama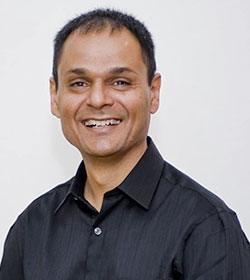 Dr. Dipak Chudasama traveled the world before finally settling in Texas, and out of all the places he's been, he's glad this is the one he gets to call home. His experience learning and working abroad serves our patients well every day, and he can't wait to use his knowledge and skills to help your family smile.
Education & Background
Dr. Chudasama had a bit of an international upbringing. Born in Kenya, he eventually found his way to India where he studied dentistry at Kasturba Medical College, Mangalore University in Karnataka, and he later earned a Masters of Science Degree in Orthodontics from the Eastman Dental Institute of London. He also has an MBA from the Jacksonville University School of Business, where he later served as a professor in the School of Orthodontics. He is still a member of the Royal College of Surgeons in England.
Experience as a Speaker
As a member of the Editorial Advisory Board of Orthodontic Products, Dr. Chudasama has been a speaker at numerous national conferences, mostly talking about his interest and experience in advanced translucent archwire technology.
Life at Home
When he's not helping patients, Dr. Chudasama likes to spend his free time reading and listening to music. He's also an avid sports fan. Before he became an orthodontist, he was a world-class cricketer and table tennis competitor!